One thing comes to my mind when I think about USA is the word 'Train'. Well to be more precise the word is Training. It all started when I first entered a job consultant's office at Sarjapur Rd, Bangalore, waiting for a friend of mine in the lobby.
She had asked me for my good company and to drive her to her first job interview. I was fresh out of college and was very tired of writing job interview entrance exams at my college. Also exhausted with applying for jobs in the newspaper and online.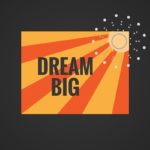 As I was waiting, I noticed a wall poster which had words about achieving one's dream and wasting no time started my day dreaming session. I was interrupted by a finely dressed gentleman He had a weary face and was looking for somebody. Looking straight at me, he asked me " Are you Rajesh". I said, "No, Not me". He looked at me for few seconds and said "Are you looking for a job?" I said "Sure, Yes, Yes!", next question was a little unexpected. He asked me if I knew how to test a printer connection. Did I? Off course I did. I just fixed a communication issue with a DOT Matrix printer at my neighbor's home office few days ago. I said " Of Course"
He called me into his office and that started my 1 hour unexpected interview for a Support Engineer in 'Training' at Hewlett Packard. After some interesting Q&A's and my academic deliberations, the gentlemen shook my hand, gave me a bright white envelope and said " Get it in by next week, and oh by the way, congratulations on your new job" What next?
The next several days were followed by training my vocal cords and my accent to sound less like an Indian and more Australian. First the idea of having an accent trainer sounded very cool but soon it was clear to me that I was trying to defy the nature and moreover it never worked. Car was pronounced as Kharr and a rubber became a non-dust eraser. As days passed my vocabulary had a few more new words, lots of slags and we were using Mate to refer our colleagues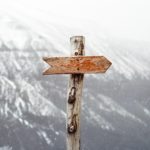 Fast-forward few months and there I was riding the white SUV – TATA Sumo, to Electronic City. Everyday was an adventure and news of taxi accidents were a common occurances. Every Time I boarded one, it felt like my last ride. But several days into this routine, I had become a mechanical zombie. However, I remember one day. the moment when the driver hit the brakes so hard that two of my co passengers were thrown into the front seats. This was sort of a wake up call, a calling or sorts, and reminded me of that question I have been trying to answer "What next?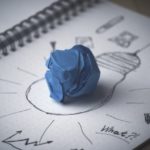 I was a new person suddenly, my thinking hat was back on, the day dreaming shows were full on. The following days went in doing research, networking with friends and making new contacts. In the end it was clear. I had found the answer. I had to move on, job market sucked. My technical knowledge and the urge to learn and be more than just a call center guy was more stronger than ever. All tracks lead to one country – The USA.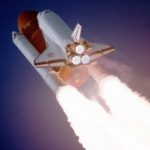 In August 2005, I landed in the hottest place that I have ever known – Houston Texas. Within two years I was fully consumed by the city. In no time I had got trained again to call the cycle – a bike, a glass of water -a cup of water and understood that Houstonians loved Indian Food, well most of them did. Now everyday was a new lesson and another caution. One has to be grounded, obey the laws, be oneself. Do not do anything stupid and most of all, finish my graduation and look for a Job!
You know they say, be a Roman in Roam, well I was now, and everything felt like it was greener when I first started. Job market was at it lowest it's ever been and folks talking about some financial crisis that it going to hit America!
For once I had believed that I was coming very close to achieving my dreams and now it feels like its way out there. I am buried in the sand of immigration laws and tied to invisible chains of immigration requirements . Everything around me now revolves around my VISA and I breathe questions and doubts about how to renew my work VISA. I own a car and yet I feel I am walking on the freeway. It's been 6 years and it still feels like I am in training. I am waiting for that taxi driver to hit his brakes again. May be I will dare and ask again, what next?