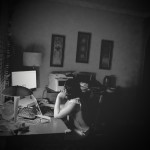 Okay, you decided to take upon the magnificent task of shopping online. You are trying to cut the line or just save some time. Here are three tips that will come in handy. These are some of the obvious things to do but just like grandmas's advice, a refresher is always a good thing.
"Congratulations, you have received a free Gift Card!, Click here for your free IPAD. You have a package waiting, click here to confirm delivery.Your balance has reached below the threshold limit" 
Does all that sound familiar or what? Today more people are affected by fraudsters and scammers online than the good old winter cold. Here are 3 tips and 3 rules to keep your internet horse is on track.
Tip 1

Phish Attack: During holidays and special days, the phishing activity goes up by 200%, which means that more emails will start trickling down from your spam filters into your inbox. Most of these email are easy to identify. Just look for signs of malformed messages, grammatical errors and general email composition. If the offer is too good to be true, then it is probably not True. Remember to log into your online accounts (Financial institutions, work, online stores, etc) by manually typing the address to the online site. Never click on a link that was sent in an email that asks you for a username and password more likely these are phishing attacks. Also, never click on attachments or download them especially if you feel suspicious or its coming from good old friend or somebody from the Bahamas.
---
Tip 2:

Plastic Money : Make it a priority to check your bank and credit company statements, especially during the holidays. Keep a close eye on your spending and try to use payment gateways like PayPal, Google Checkout etc which offer added layer of security to your shopping and provide peace of mind with purchase protection. Call your credit card company to find out if they offer purchase protection.
---
Tip 3:

Protect your Network, PC & Mobile Devices: Make sure your WiFi Router is password protected and you have good anti-virus software installed. You can install one of the various free Anti-virus softwares, Anti-Malwares & Anti-Spywares available online, just make sure you download it from their website. Some of the Banks and Internet Service Providers now provide their customers with free anti-virus programs.
Hope you are safe and your information is secure this holiday. If you liked this post, please subscribe and pass on.
Click below on your favourite social network to share this post instantly with your friends and family.
DS
---
Follow us on Twitter: https://www.twitter.com/xdbworks
Follow our blog: https://living-in-usa.com
LIKE our page ON FACEBOOK: https://www.facebook.com/Living-in-USA-257669987601132/
Check out all our YouTube Channels:
RAW Works Inc.
https://www.youtube.com/channel/UC3Bndl73IjxnGDUhgWvfN_A?
Durgesh B Kalya
https://www.youtube.com/user/durgeshbhat?
CTRL Z TV
https://www.youtube.com/channel/UCDQBdcw1RJNPYIyjaIvteCw?
The Indian Bald Guy
https://www.youtube.com/channel/UC9gRPRXg3s3ZPZZafouzOWA
Please take a moment to subscribe!!